SCRA Compliance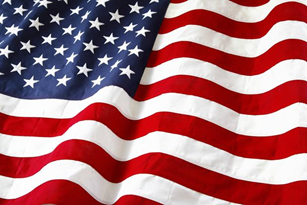 Quandis' Military Search (QMS) data service provides a cost effective, all-in-one verification of active duty service members with the US Department of Defense (DoD) as defined by the Servicemembers Civil Relief Act (SCRA).
QMS is a turn-key, easy-to-use, fully automated solution that can be accessed from anywhere at any time.
A typical fine for SCRA violations can run more than $10,000 per incident. Don't put your company at risk because an employee fat-fingered a name, or because your system of record has a married name instead of a maiden name. Out of every 10,000 borrowers, QMS will typically find 25 active duty members that your current searches miss. At more than $10,000 per violation, QMS is the cheapest tool in your risk management toolbox.
Key Features:
Most accurate searches: identify name permutations and aliases
Portfolio monitoring: push both status and key data point changes to you when the occur
Image redaction: manage all non-public information (such as SSN) displayed on images
Image packages: generate multiple image packages per search to meet internal and external compliance requirements
Proof of compliance: a detailed report certifying Title 10 active duty status in the event of a CFPB audit, consumer complaint or lawsuit
Integration: with servicing platforms, case management systems, and other third-party applications
Quandis' Military Search service is designed for use by financial institutions, collections agencies, attorneys, trustees and various outsourced network providers. Contact Quandis today to learn more about how we can help you with SCRA compliance. To arrange an online demo, contact us at scra@quandis.com, or call us at 949.525.9005. More details are available at www.quandis.com/qms.
---
Risk Analysis
There are many reasons why SCRA due diligence attempts may miss an active duty servicemember; the top two are:
Name mismatches
Fat-fingering data entry
Depending on the industry, the fines for SCRA violations vary, but they're never cheap: around $10,000 for auto loan violations, and over $30,000 for mortgage-related violations.
Mortgage Industry Risk Analysis
| Borrowers | Missed hits | Fines avoided | Monitoring cost |
| --- | --- | --- | --- |
| 10,000 | 25 | $750,000 | $200 |
| 100,000 | 250 | $7,500,000 | $2,000 |
| 500,000 | 1250 | $37,500,000 | $3,245 |
| 1,000,000 | 2500 | $75,000,000 | $5,737 |
Assumptions:
QMS finds an extra 0.25% active duty members
Average mortgage industry SCRA violation fines are $30,000
Auto lending industry risk
| Borrowers | Missed hits | Fines avoided | Monitoring cost |
| --- | --- | --- | --- |
| 10,000 | 25 | $250,000 | $200 |
| 100,000 | 250 | $2,500,000 | $2,000 |
| 500,000 | 1250 | $12,500,000 | $3,245 |
| 1,000,000 | 2500 | $25,000,000 | $5,737 |
Assumptions:
QMS finds an extra 0.25% active duty members
Average auto industry SCRA violation fines are $10,000